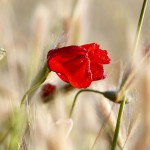 Jo Malone launches the new perfume collection English Fields of 5 fragrances created by the perfumer Mathilde Bijaoui.

English Fields Collection QAwith Celine Roux, Head of Global Fragrance, Jo Malone London Mathilde Bijaoui, Master Perfumer

 

Take us back to the moment you came up with the concept for the English Fields Collection:

Celine: Growing up in France, I spent many summ...

Read full article: Jo Malone English Fields: 5 New Perfumes! from Fragrantica Perfumes and Colognes Magazine....
Published By: Fragrantica.com - Friday, 12 January