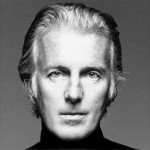 Famous French fashion designer Hubert de Givenchy died at the age of 91 on Saturday, March 10th, 2018.

"The House of Givenchy is sad to report the passing of its founder Hubert de Givenchy, a major personality of the world of French Haute Couture and a gentleman who symbolized Parisian chic and elegance for more than half a century. He will be greatly missed." The House of Givenchy

Gi...

Read full article: Hubert de Givenchy Dies At 91 from Fragrantica Perfumes and Colognes Magazine....
Published By: Fragrantica.com - Monday, 12 March