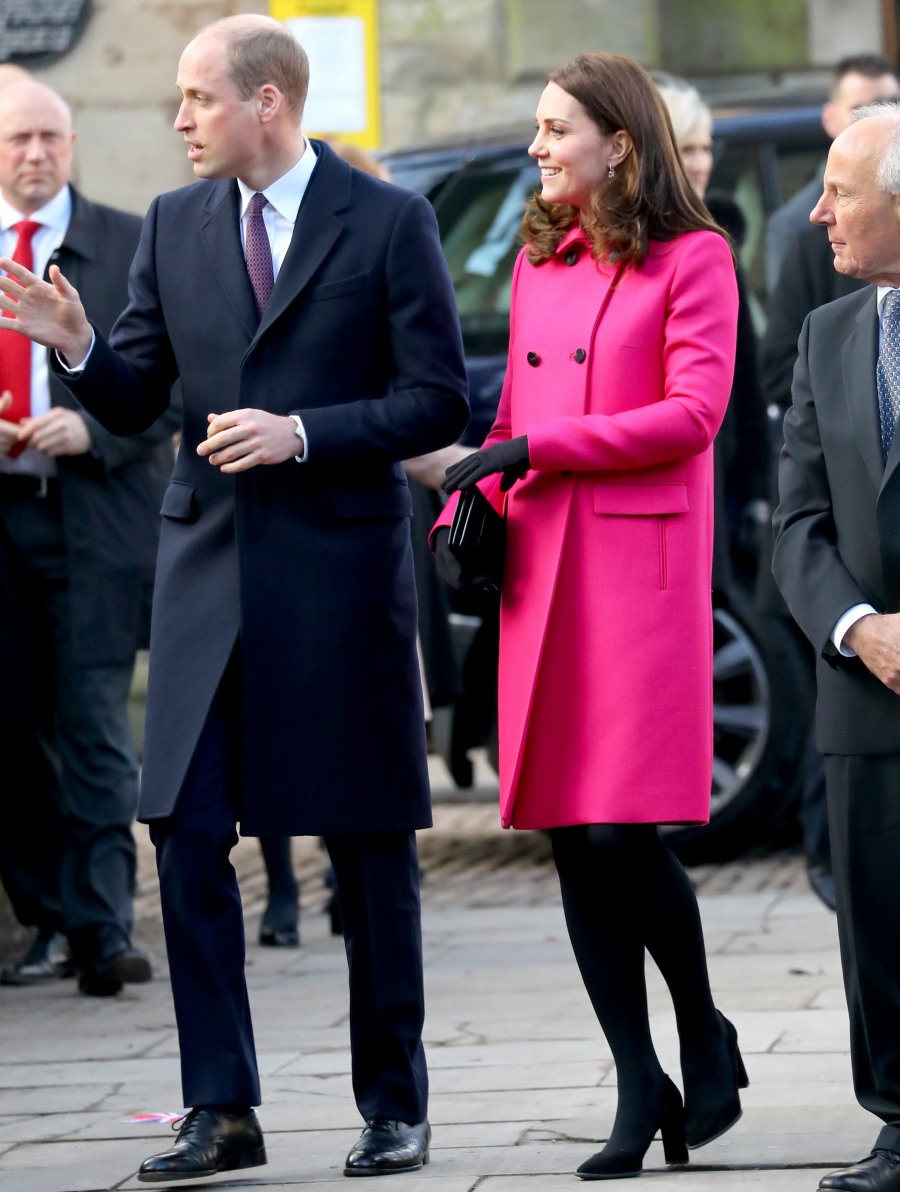 The Duchess of Cambridge repeated an infamous coat today in Coventry. This Mulberry coat was first seen in December 2014, during Kate's first-ever trip to New York, when she and William visited the 9/11 Memorial. I thought it was inappropriate at the time, to wear hot pink to such a somber event. It was especially […]...
Published By: Celebitchy.com - Tuesday, 16 January





Older News
Kate Middleton Is Living Her Best Pregnant Life With This Tattoo-Hard Hat Combo The expecting duchess rocked a hard hat and a tat...

Princess Kate Middleton Wore a Hard Hat to Survey Construction It's already a busy week for the Duchess of Cambridge Kate Middleton, who's been taking a tour of the Sunderland area in England alongside her husband Prince William. On Wednesday,...
Kate Middleton Shows Off Growing Baby Bump In Regal Green Coat 2 Months Before Due Date Kate Middleton was a true vision in green as she sported a glamorous coat in Sunderland at 7 months pregnant! The royal even had a henna tattoo painted on her...
Duchess Kate: You want buttons? I'll give you some motherf—king buttons OY BUTTONS. DID YOU SEE MY BUTTONS? At this point, I really do believe that the Duchess of Cambridge knows she has a button problem, and she's just actively trolling...
The Best of London Fashion Week From the latest creations by Marta Jakubowski, Gareth Pugh, Central Saint Martins, Mulberry, Burberry and everybody else in between, to an appearance by Her Majesty: we've got the most striking...
Duchess Kate in Erdem at the Buckingham Palace: keen or not so much? Embed from Getty Images Here are some photos of the Duchess of Cambridge and the Countess of Wessex doing an appearance together at Buckingham Palace on Monday. We're in the...
Duchess Kate was keen in green (not black) Jenny Packham at the BAFTAs I would say that the overwhelming majority of female attendees at last night's BAFTAs adhered to the Time's Up "blackout," meaning they wore all-black ensembles or mostly-black ensembles. Just like...